Samsung ATIV XE700T1C-A01US Smart PC Pro 700T $1199.99 USD
It may look like a tablet, but the Samsung ATIV Smart PC Pro 700T packs a powerful PC punch. With a blazing-fast Intel® Core™ i5 processor, the Samsung ATIV Smart PC Pro 700T runs the same programs as your desktop PC in a sleek, light and compact form. A fast and simple touch screen interface lets you access all your favorite programs and apps with ease. Because when you combine power and design, amazing things happen. Welcome to the Samsung ATIV Smart PC Pro 700T
Kindle Paperwhite 3G $199.00 USD
Free 3G wireless - no hunting or paying for Wi-Fi hotspots, no annual contracts or monthly fees 3G wireless works globally - download books anytime, anywhere Patented built-in light evenly illuminates the screen to provide the perfect reading experience in all lighting conditions Paperwhite has 62% more pixels for unsurpassed resolution 25% better contrast for sharp, dark text Even in bright sunlight, Paperwhite delivers clear, crisp text and images with no glare New hand-tuned fonts - 6 font styles, 8 adjustable sizes 8-week battery life, even with the light on
Epilog Laser - Mini 18 - 25 Watt C02 Laser $7250.00 USD
Don't let the small size fool you - with a 18" x 12" (457 x 305 mm) work area and 30 watts of CO2 laser power, the Mini 18 is anything but entry-level. Featuring our high-speed, high-precision Accupoint™ Motion Control System (with the most technologically advanced servo motors and linear encoders) the Epilog Mini 18 runs at 30% faster than our Epilog Zing Starter Series and engraves up to 1200 dpi.
GoPro HD HERO3: Black Edition $399.99 USD
Smaller, Lighter And 2x More Powerful, Again. The Wi-fi Enabled Hero3: Black Edition Is The Most Advanced Gopro, Ever. No Expense Was Spared During Its Development, Resulting In A Gopro That Is 30% Smaller, 25% Lighter And 2x More Powerful Than Previous Models. Wearable And Gear Mountable, Waterproof To 197' (60m), Capable Of Capturing Ultra-wide 1440p 48fps, 1080p 60 Fps And 720p 120 Fps Video And 12mp Photos At A Rate Of 30 Photos Per Second
Epson PowerLite Home Cinema 8100 $749.00 USD
Captivating quality and color at a compelling price point. — Experience rich cinematic adventures at home with the Epson PowerLite Home Cinema 8100. This affordable projector puts you in the middle of the action with blockbuster brightness and contrast. Whether you enjoy movies, games or sporting events, every image is sure to pop off the screen thanks to Epson's D7 chip and an impressive contrast ratio up to 36,000:1. With Epson's 3LCD, 3-chip optical engine, 1800 lumens of color and white light output* and HDMI connectivity, you get dynamic high-definition performance.
Panasonic HC-V500K Full HD SD Camcorder $230.97 USD
The HC-V500 and HC-V500M camcorders, which are stylish, easy-to-use, compact models that take beautiful shots of distant subjects and perform superbly in dim lighting. These models feature the Advanced Highlight Playback function , which is designed for users who want to view recorded images as quickly as possible. This feature uses the I.I.S. (Intelligent Index System) to detect zooming, panning, scene changes, and faces in recorded images as "highlights." It then automatically plays back the detected highlight scenes, or ones that the user has personally selected. It also offers playback effects such as Slow, Fading Still Image, and Flash Playback
PLD Studios MOBO-CP20 Motorized Ceiling Mount $650.00 USD
The PLD Studios MOBO-CP20 remote-controlled, Motorized Ceiling Mount for projectors provides up to 19.7 inches of vertical extension / lift. This substantial mount can handle projectors weighing up to 110 lbs. The VESA-standard mounting plate accommodate a wide range of projector mounting points. Sturdy steel parts and a quiet, durable motor system ensure smooth operation and long life.
Philips Hue Connected Bulb $199.95 USD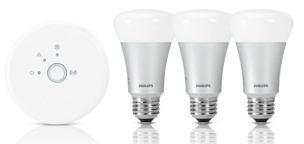 Create your personal wireless lighting environment with the Philips Hue connected bulbs and wireless bridge. And control it all with your iPhone or iPad from wherever you are. You can connect up to 50 Hue light bulbs to a single system, while using as much as 80% less energy than traditional bulbs.
BT300 USB Bluetooth 2.0 - Bluetooth Adapter $67.76 USD
Plantronics BT300 USB Bluetooth 2.0 - Bluetooth Adapter 85117-02 Network Adapters - Wireless
BUILT Apple iPad Neoprene Envelope $25.37 USD
Safeguard your e-reader or tablet computer with this stylish case from BUILT. Constructed of extra-thick, protective neoprene (the wetsuit material), this envelope stretches to snugly fit a range of 9- to 10-inch e-readers and tablets, including Motorola Xoom and HP Touchpad. The front flap with hook-and-eye closures allows for quick and easy access to your device, while the plush lining protects its screen and finish. A zippered inner pocket stores a power adapter or other essentials. The form-fitting profile cushions your device without adding bulk, and slips easily into a briefcase, backpack, or purse.