EVGA 03G-P4-2884-KR GeForce GTX 780 Ti $729.99 USD
The best gaming GPU on the planet. The GeForce GTX 780 Ti is designed with improvement in every aspect – performance, power efficiency, stability, acoustics and build quality – to take your gaming experience to the next level. With 2880 CUDA Cores - 25% more than its predecessor, gigantic 3GB GDDR5 memory clocking at 7010MHz effective frequency and exciting new technologies, the GeForce 780 Ti gives you the performance to play every title at ultra settings and max resolutions on today' s highest-definition displays.
Aspire V7-482PG-9884 (Windows 8) $1299.99 USD
Meet the Aspire V7 Series Ultrabook™ combining slender-light mobility with impressive performance in four personality-exuding colors. Its HD touch display enhances your entertainment and work with vibrant true-to-life splendor - even at wide viewing angles, while four integrated speakers sweeten your enjoyment with great sound.
Samsung ATIV XE700T1C-A01US Smart PC Pro 700T $1199.99 USD
It may look like a tablet, but the Samsung ATIV Smart PC Pro 700T packs a powerful PC punch. With a blazing-fast Intel® Core™ i5 processor, the Samsung ATIV Smart PC Pro 700T runs the same programs as your desktop PC in a sleek, light and compact form. A fast and simple touch screen interface lets you access all your favorite programs and apps with ease. Because when you combine power and design, amazing things happen. Welcome to the Samsung ATIV Smart PC Pro 700T
OCZ 512GB Vertex 4 $299.99 USD
Using quality Micron NAND flash, OCZ delivers the Vertex 4's highest capacity 512GB model at an excellent cost savings for value-conscious upgraders. As the fourth generation of the legendary Vertex family, the Vertex 4 Series pushes storage performance to the max and redefines the modern day computing experience. Vertex 4 SSDs are innovatively engineered to deliver industry-leading file transfer rates and superior system responsiveness, all while providing a more durable, reliable, and energy efficient storage solution compared to traditional hard drives. Designed to take full advantage of the SATA III interface, the Vertex 4 unleashes ultimate productivity, gaming, and multimedia applications.
Lenovo - IdeaPad Ultrabook $999.99 USD
The world's first convertible Ultrabook and tablet features a 10-point multitouch touch screen with 360° flip capability. With 4 distinct usage modes, Lenovo's IdeaPad Yoga provides the ultimate flexibility for work and play.
Samsung Chromebook $249.00 USD
For Everyone. The Samsung Chromebook is a new computer that helps you get everyday things done faster and easier. It starts in seconds, has virus protection built-in, and runs your favorite Google apps plus thousands more. The Chromebook comes with leading Google products, like Search, Gmail, YouTube and Hangouts, so you can work, play, and do whatever you want, right out of the box.
Philips Hue Connected Bulb $199.95 USD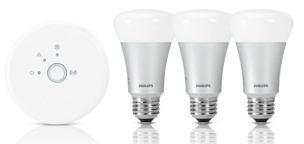 Create your personal wireless lighting environment with the Philips Hue connected bulbs and wireless bridge. And control it all with your iPhone or iPad from wherever you are. You can connect up to 50 Hue light bulbs to a single system, while using as much as 80% less energy than traditional bulbs.
BT300 USB Bluetooth 2.0 - Bluetooth Adapter $67.76 USD
Plantronics BT300 USB Bluetooth 2.0 - Bluetooth Adapter 85117-02 Network Adapters - Wireless
BUILT Apple iPad Neoprene Envelope $25.37 USD
Safeguard your e-reader or tablet computer with this stylish case from BUILT. Constructed of extra-thick, protective neoprene (the wetsuit material), this envelope stretches to snugly fit a range of 9- to 10-inch e-readers and tablets, including Motorola Xoom and HP Touchpad. The front flap with hook-and-eye closures allows for quick and easy access to your device, while the plush lining protects its screen and finish. A zippered inner pocket stores a power adapter or other essentials. The form-fitting profile cushions your device without adding bulk, and slips easily into a briefcase, backpack, or purse.
Komputerbay 8 GB (2 x 4GB) PC2-6400 DDR2-800 $135.00 USD
Komputerbay 8 GB (2 x 4GB) PC2-6400 DDR2-800 SoDIMM Dual Channel Laptop Memory Kit
Lifetime Warranty